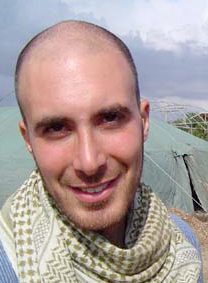 David Sheen
David Sheen is an independent journalist and film maker originally from Toronto, Canada who now lives in Dimona, Israel. Sheen began blogging when he first moved to Israel in 1999 and later went on to work as a reporter and editor at the Israeli daily newspaper Haaretz. His full-length documentary on ecological architecture, "First Earth", was translated into a dozen languages and published by PM Press in 2010. Sheen gave a TEDx talk on the topic of the film in Johannesburg, South Africa later that year. He is currently writing a book about African immigrants to Israel and the struggles they face. Sheen's website is www.davidsheen.com and he tweets from @davidsheen.
---
Your support of independent media
allows me to continue to cover stories
that the mainstream media doesn't pay
nearly enough attention to. Thank you!